Boat Tours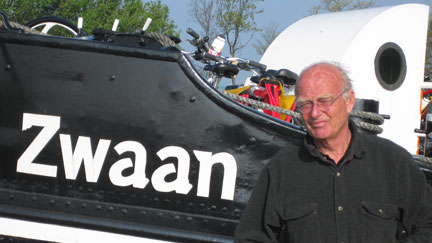 Your captain: Ilja Bendeler
Together we can organize very interesting tours. The Oosterdok is an excellent waypoint for longer and shorter trips.
For example: visit the tulip fields, the historic city of Leiden, Delft or Alkmaar. We can go to the Isles in the north (Texel, Terschelling). To lake-district Friesland, the beautiful river-landscapes in the Eastern and Southern parts of Holland. Or even up to Belgium and visit the great cities of Bruges, Brussels, Antwerp and Ghent.
We have large number of bicycles available that can be used to make a nice tour, with or without a guide.
Every day a sturdy breakfast, lunch (package) and three-course diner will be served.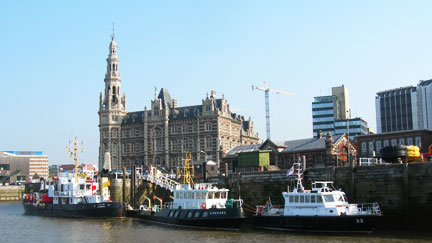 Antwerp harbour
Amsterdam's surroundings are easy to explore by bike. You'll be out of the city in no-time. A tour in a nature reserve or along the Amstel River are just two of the many possibilities. Walking
Amsterdam also has many secrets to discover on foot. Our guide will lead you through unknown and unusual parts of the city, but you can also explore the areas outside of the city. A nice tour is the three hour walk around the old island of Marken, with its historic lighthouse.

For suggestions/information, please contact us.